Textured Petal Art - Part 1. For Beginners.
Isla Dream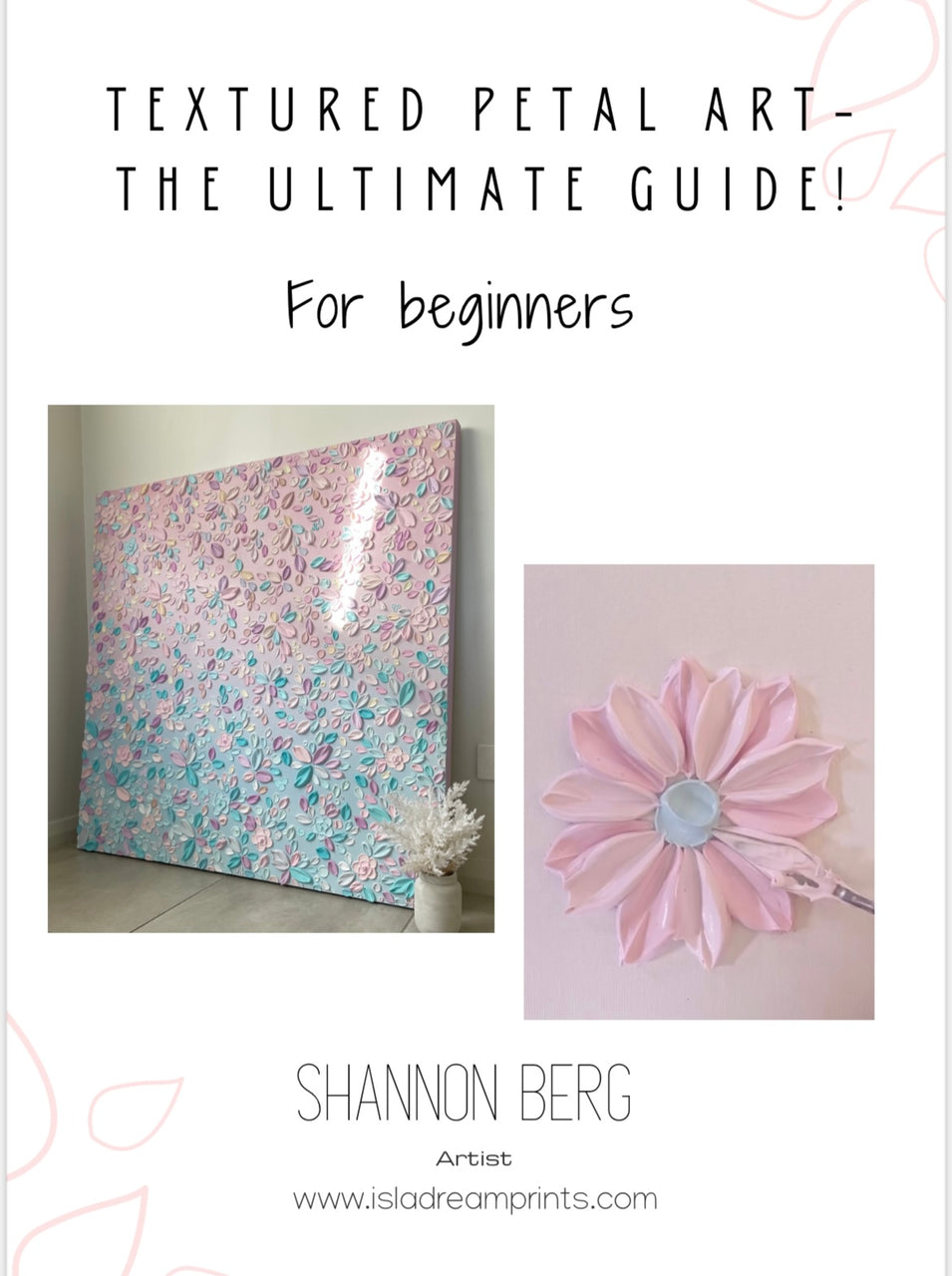 Want to learn how to create beautiful textured paintings like the ones I have been sharing?
Well you're in the right place!
I am so excited to launch my comprehensive 20+ page PDF document 'Textured Petal Art- The Ultimate Guide'.
Here I share with you: 
• Everything you will need to create a beautiful textured work of art 
• The exact tools and mediums I use and have experimented with
• The exact techniques I use, how I paint my backgrounds, mix my paste, load my palette knife, form my petals and more! 
This guide is easy to follow with all tutorial links categorised in the one place, making the information easy to search for and keep by your side for reference!
Please note:
This purchase is for a digital file, not a physical file. Check your inbox once you have placed your order to download the PDF guide.