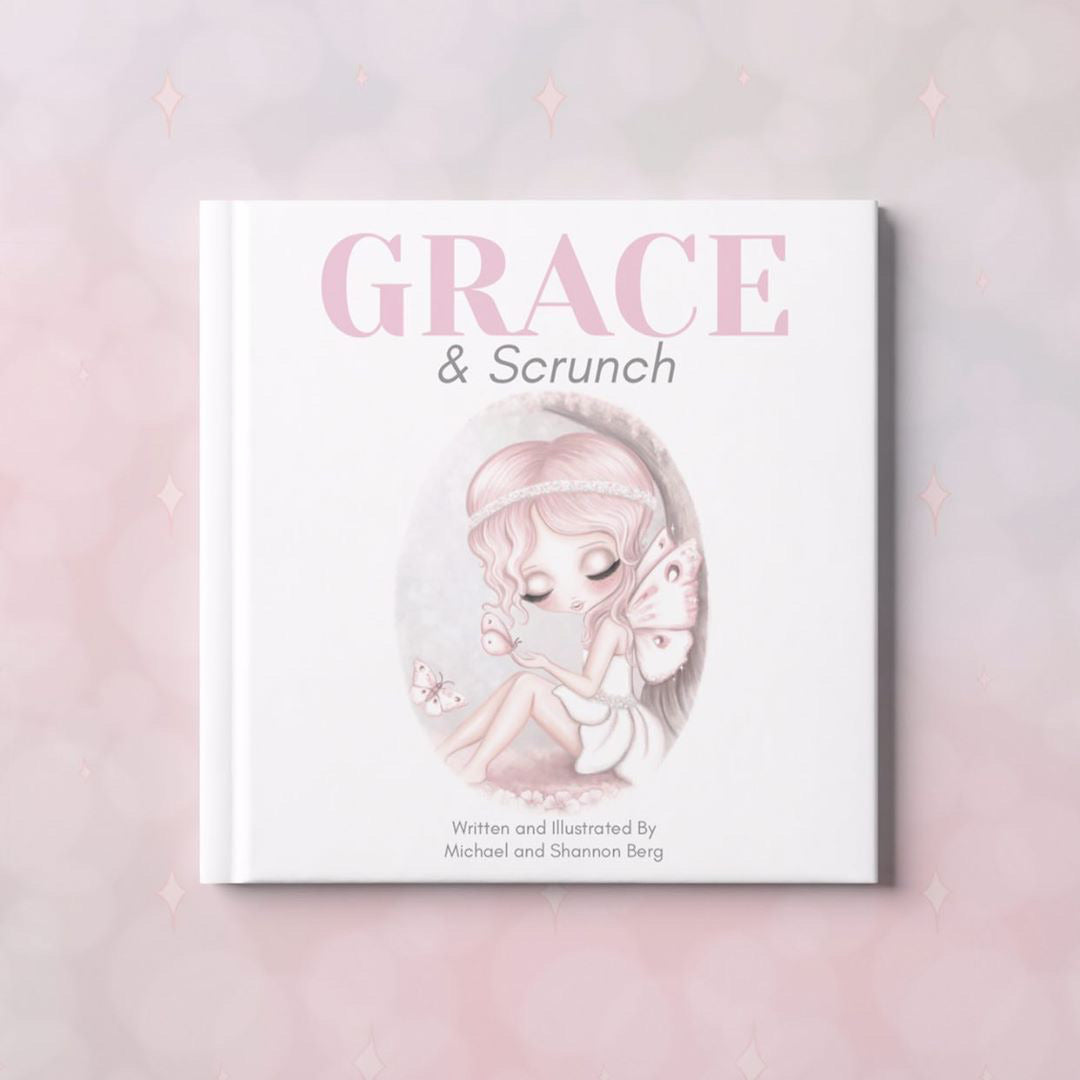 A unique handcrafted book about friendship, kindness and patience for children. Illustrated with hand-drawn artwork by myself, Shannon Berg and written by my incredibly supportive husband, Michael, 'Grace and Scrunch' is a book created by our family, for your family. Featuring one of our longtime favourite Isla Dream characters, 'Grace the fairy' your little loves are bound to fall in love with the special journey that awaits them.  Books and art play an important part in your child's development: problem-solving, creative thinking and descriptive language. We hope our magical  bedtime story and it's little lessons inside inspire your children's imaginations and bring them great joy for many years to come.
Watch this space. We have more unique Australian made books and adventures on the way!
Features:
Exquisitely hand-drawn artwork by Australian artist Shannon Berg. Written with love by her talented husband, Michael.
A choice of either hard or soft cover, each with 200 gsm luxe silk pages.
Australian made and owned product. Printed right here in Sydney— Thank you for supporting a small Australian business!
Details:      
Foil hardcover: 210 mm x 210 mm, full colour 200 gsm silk pages or
Softcover: 210 mm x 210 mm, full-colour gsm silk pages
$8 Flat rate postage within Australia
International delivery available
Printed in Sydney, Australia
Afterpay available
Watermark is not displayed
Please note the colours may vary slightly from those shown on the screen
FAQs:      
How long will it take to receive my order? Please allow up to 5 days for dispatch. Within Australia, allow 5-10 days for delivery. Overseas orders approximately 7 – 14 days. If your order is urgent, please let us know.
Who will deliver my order? We use Australia Post and all orders are tracked. You'll receive an email confirming your order and another with the tracking code once dispatched (Don't forget to check your spam folder).
What sizes are available?  Our books are available in 210 mm x 210 mm size, a choice of hard or soft cover both with 200 gsm silk pages. Very luxurious to the touch.
Make bedtime magical! 
Buy your child a book today and watch them treasure it for a lifetime!