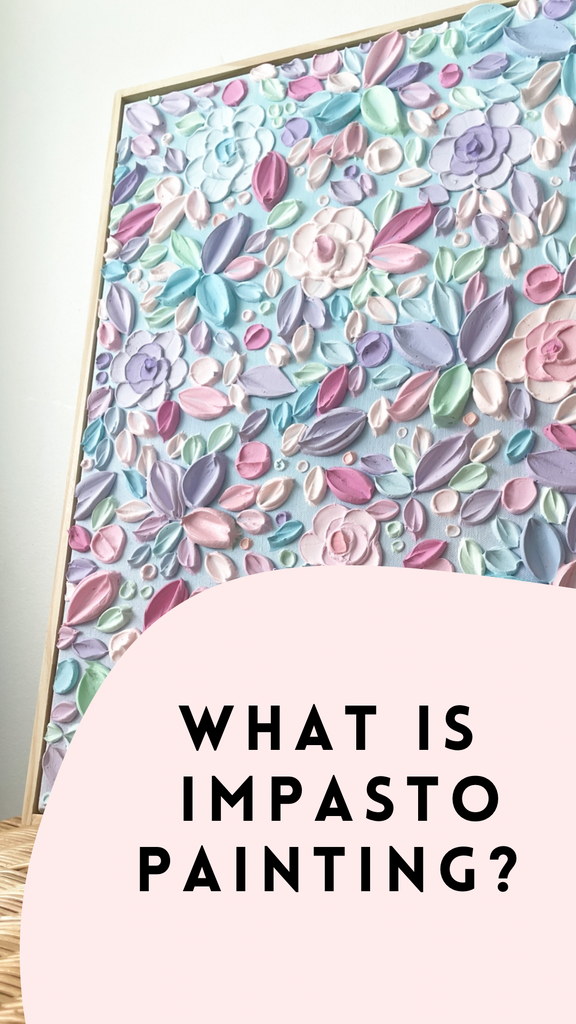 An introduction to textured florals - Impasto art.
Impasto painting is a painting technique that involves applying thick, textured layers of paint to a surface like canvas.  
In the case of impasto floral painting, artists use this same technique to create lifelike, 3-dimensional flowers and petals -often with a range of palette knives to help achieve the different shapes/sizes.
One goal of this type of painting is to create a sense of depth and volume in the blooms, making them appear to jump right off the canvas!
The thickness of the paint also creates a contrast between the highlights and shadows of the blooms, adding to the illusion of depth and dimension, making these pieces truly magical and energetic to look at.
Want to learn how to create some one of a kind textured floral pieces of your own?

HERE I share with you absolutely everything I know about this beautiful art style, in a comprehensive 20+ page document for just $10.
I hope you find great joy in experimenting more with this wonderful technique. 
Shannon x