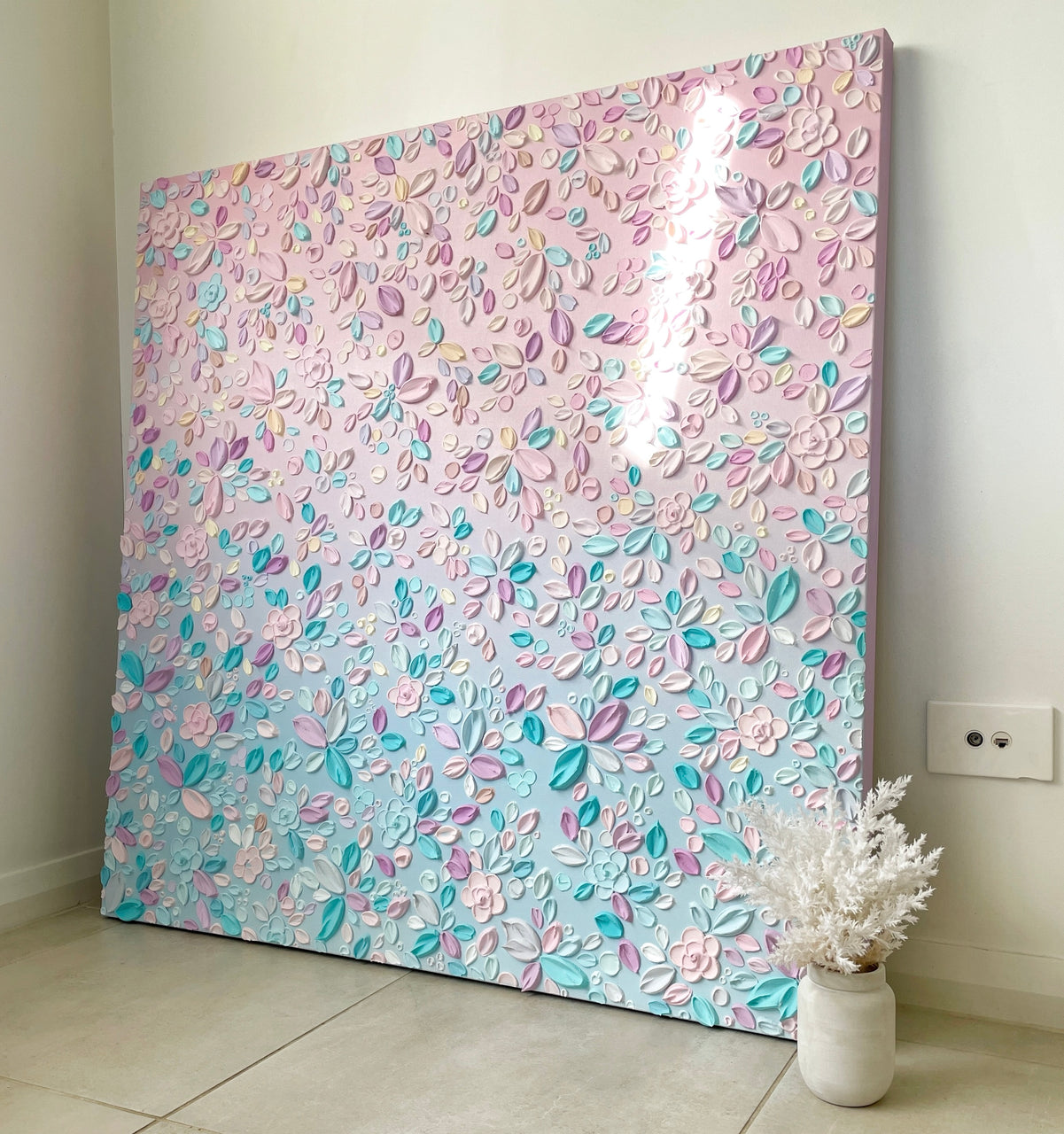 I know what you're thinking-
"I need this piece of art in my life".
I don't blame you. It's my biggest and most magical artwork yet .. 🤭 🧚‍♀️ 🦄 🧜‍♀️ Whoever winds up with this beauty is going to be well and truly over the moon with it in real life. It was such a labour of love ❤️
Fairyland, is made up of the most mesmerising colours, and is bound to make a statement wherever you put her!
A mix of artist grade modelling paste and heavy body acrylic paint have been used to give this painting its beautiful thick texture and colours. She is varnished and arrives complete with ready to hang wire and certificate of authenticity.
Size: 101cm x 101cm
Please feel free to email me at: hello@isladreamprints.com for more pictures/ information.  
Afterpay available. 
PLEASE NOTE: Due to the large size of this piece, our international postage is unfortunately higher than usual. Please email for a quote if you are not located within Australia.