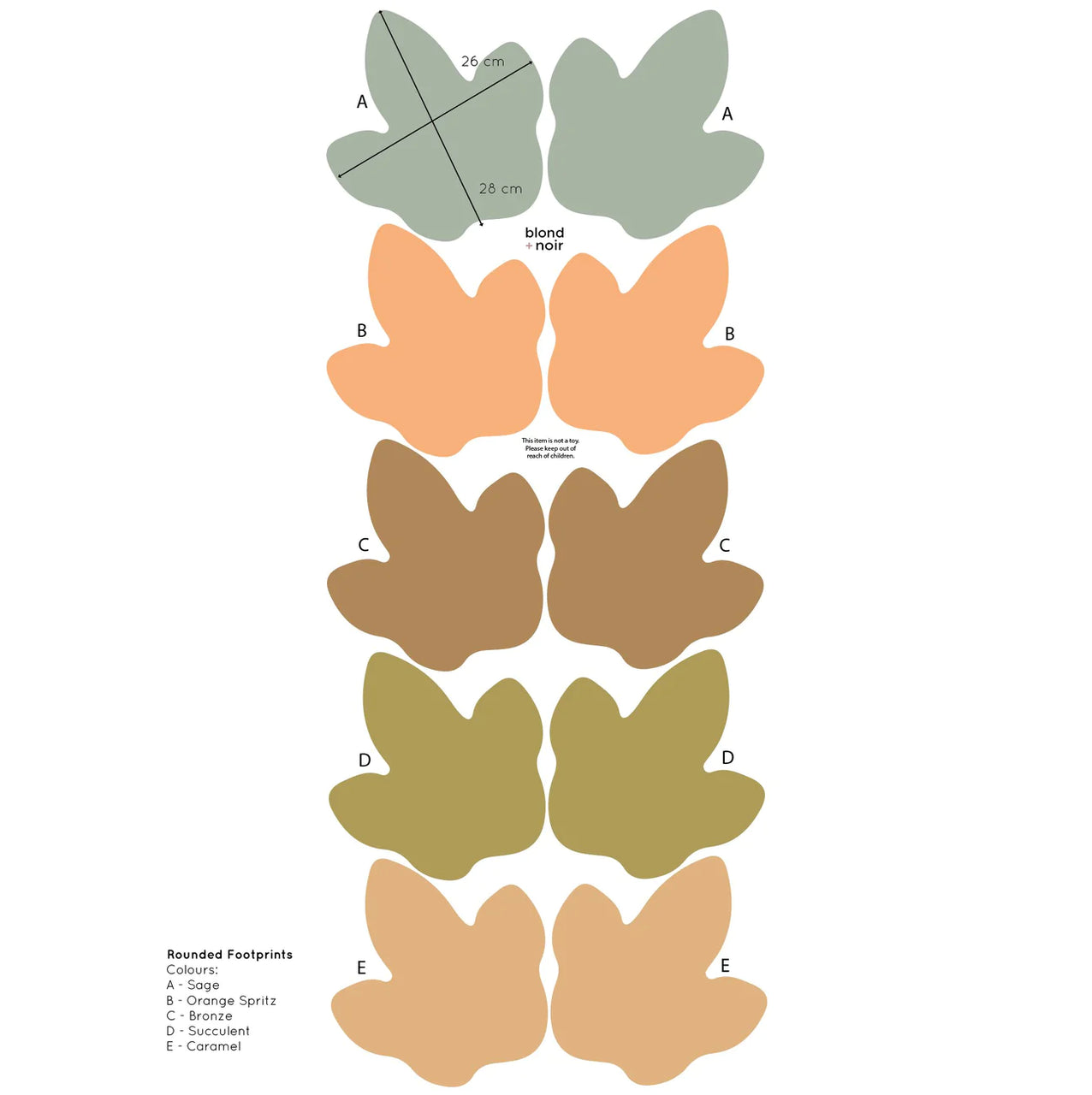 Über Dino Foot Prints are designed to make an impact! Big shapes of glorious colour for you to design your own piece of art on your wall! You can display them as they are, or cut them to make semi circles! Add more packs to make an instant wallpaper look!
Choose your colours from our chart of over 100 colours! 
Pack
The Über Dino Footprints pack comes as: 10 foot prints approx 28 cm tall.
Colours
You can choose up to 5 colours for each pack- please write your choices in the notes section at check out or email hello@isladreamprints.com