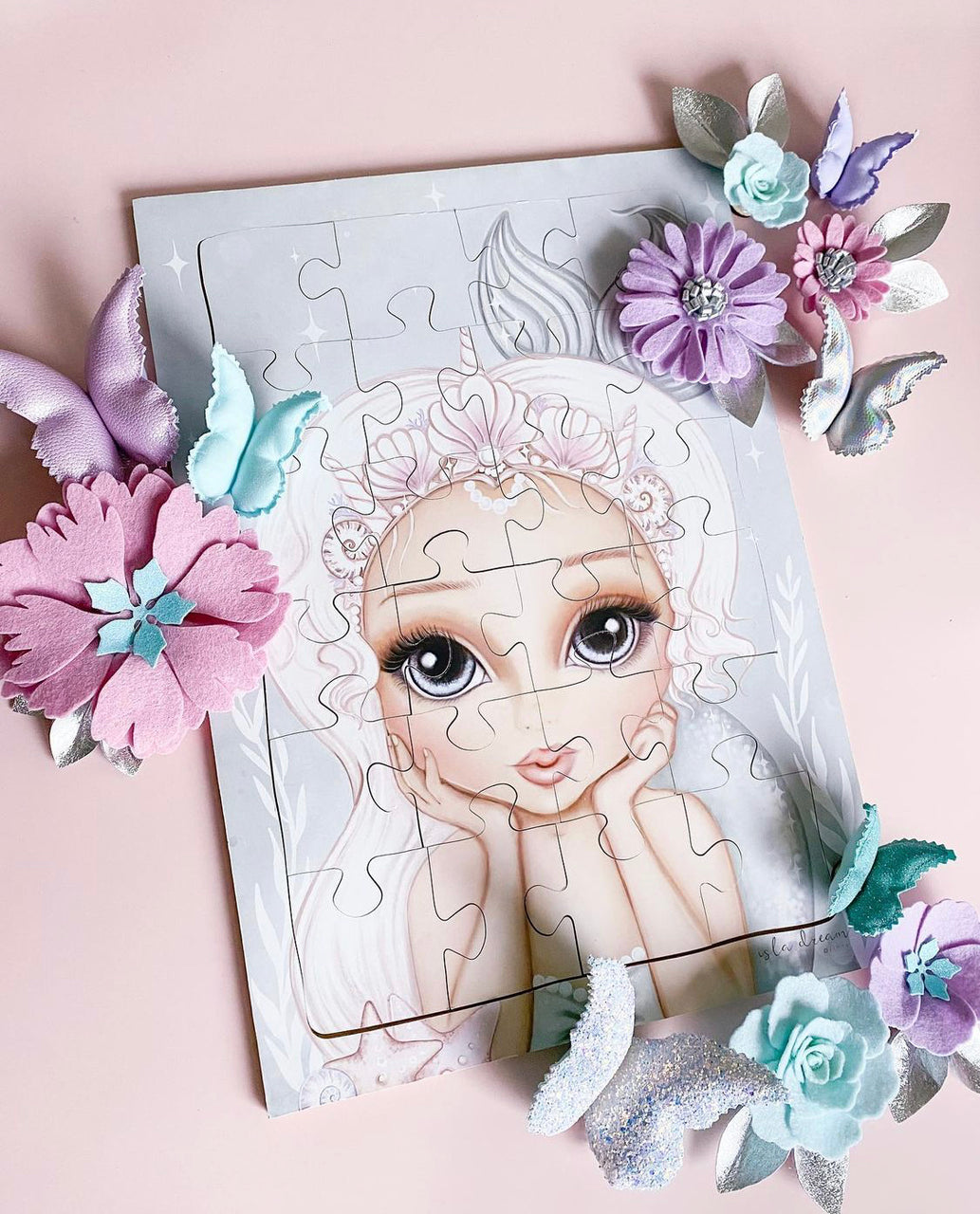 AVAILABLE NOW!
Introducing our beautiful wooden puzzles!!🎉
1 for $35 or SAVE when you buy 2!
Featured character: JADE MERMAID 
The perfect gift idea for any little dreamer! 

•A3 size
•Available in both 12 & 24pc 
•These beauties are crafted out of timber. They are strong, luxurious and made right here in AUSTRALIA! They are BUILT TO LAST!

•The puzzles arrive in a sturdy wooden frame for easy storage, also making a strong flat surface for play time!
We hope they make your little loves smile! 
Please note: We only have a limited number in stock for our first run to test the waters!