Shalisa- Original Textured Artwork On Canvas
Isla Dream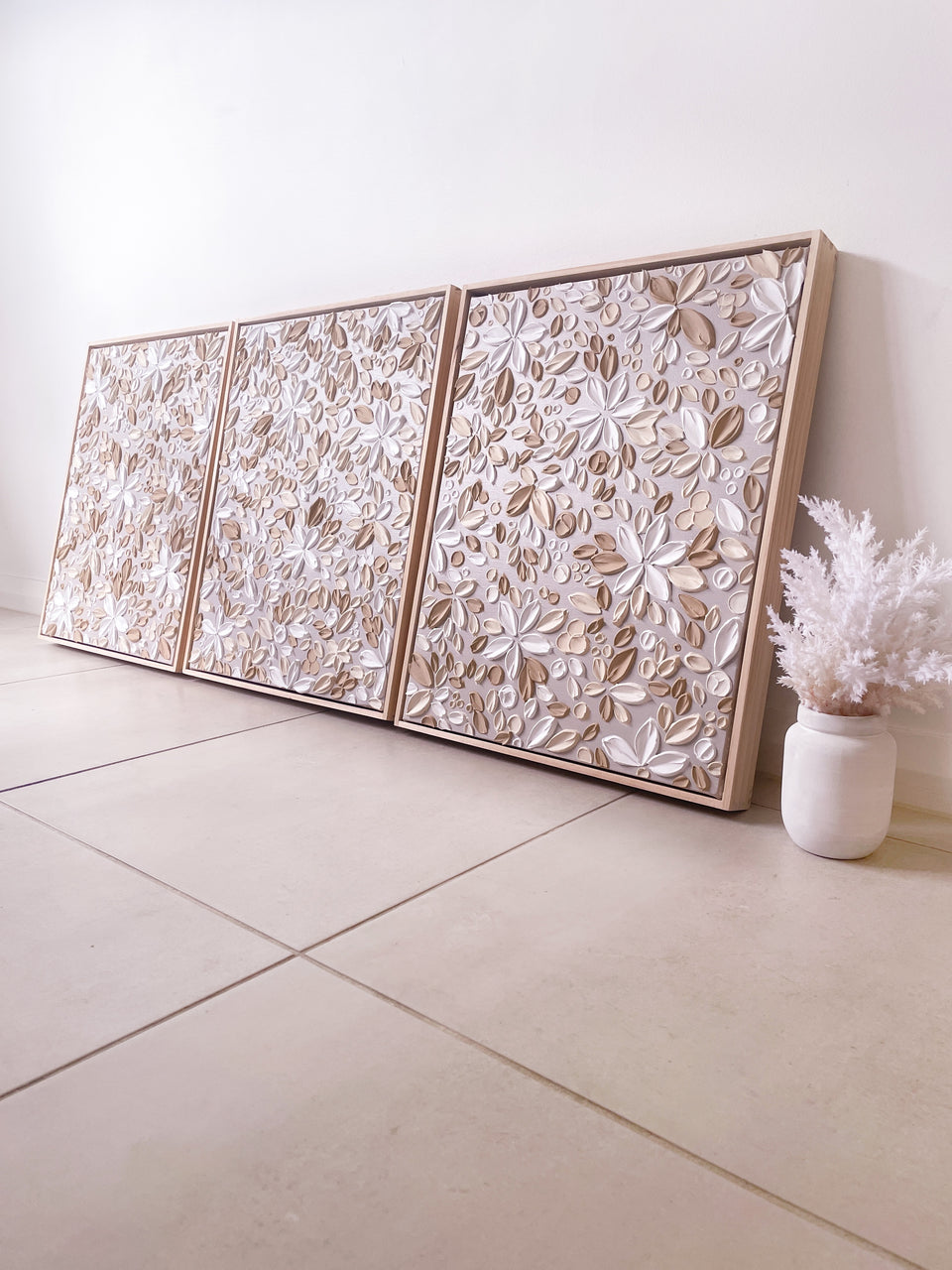 3 x textured art commission created for Shalisa. 
These artworks are one of a kind, hand made and a labour of love! A stunning mix of earthy neutrals and whites - each colour hand chosen by our beautiful client. 
A mix of professional artist grade modelling paste and heavy body acrylic has been used to give the most beautiful thick, luxurious texture and colours. 
Email hello@isladreamprints.com if you are interested in having a custom piece created and would like to be put on the wait list 🥰