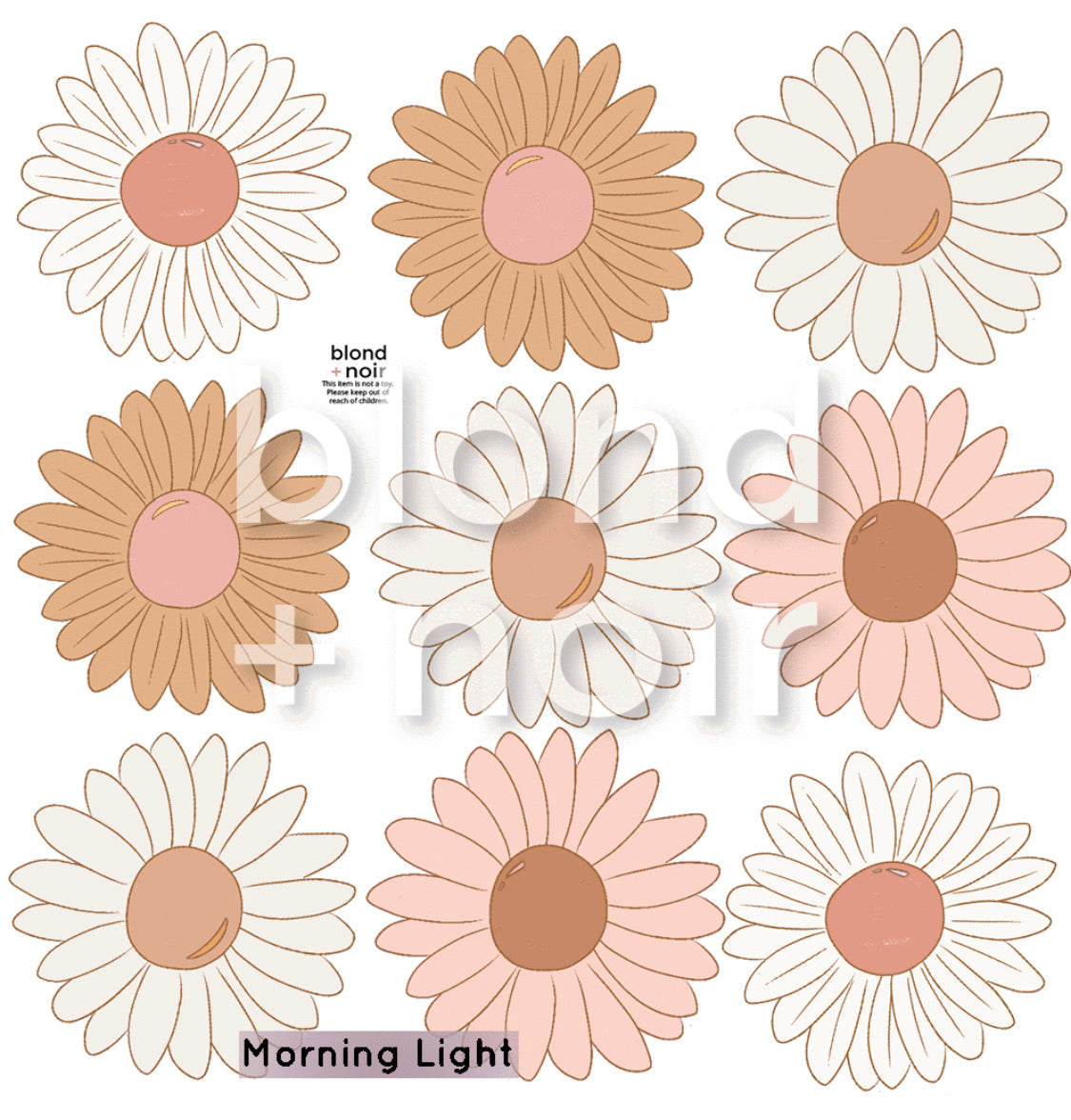 Fun colourful daisies to make your kids smile!
Designed by our friends over at Blond + Noir these beauties are bound to make a statement!
Two sizes, multiple colour options!
The Grande Pack:
9 daisies approx 18 cm at their widest point
The Petit Pack:
9 daisies approx 9 cm at their widest point
ABOUT
We bring you the kindest removable fabric wall decals on the market! Our decals are made from high quality blockout fabric and are borderless. We use a unique low-tack glue technology that leaves no sticky residue on 99% of surfaces & won't set on your walls over time! You can use them on virtually any smooth, flat surface (inside & out)! They can be applied, removed and reused many times over! They won't tear or crease and if the glue side is accidentally scrunched up it can simply be pulled apart with no damage to the decal.