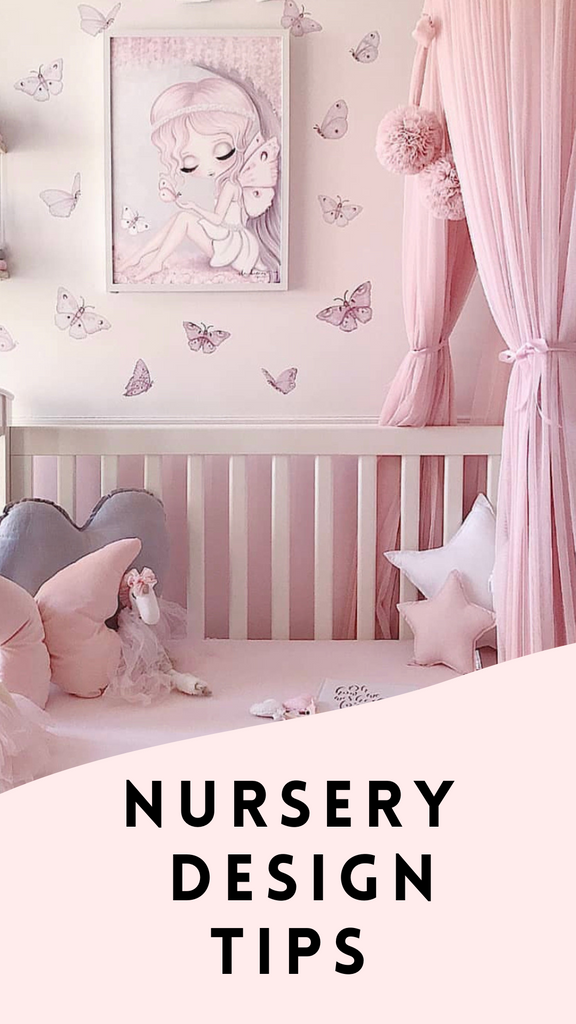 Planning a nursery can be an exciting but overwhelming task for new parents. Here are some of our top tips to help you create a comfortable and inviting space for your little one!
1. Choose your colour scheme: Start by choosing a colour scheme that will create a soothing and relaxing atmosphere for your baby.   
TIP: Keeping the walls and furniture neutral and adding your colour into smaller pieces in the room [such as in the artwork and bedding] will allow you to change your colour schemes as your child grows at a minimal cost.
2. Choose your furniture: Invest in high-quality and practical furniture where you can. For example:
•Consider a cot that turns into a toddler bed to save yourself an additional purchase down the track.
•If you're purchasing a chair for feeding and snuggling- make sure it is comfortable. 
•If the space is large enough- consider adding a zone for reading and playing as well as feeding, changing and sleeping.
3. Pick a theme: A theme can add such a fun, playful and personal touch to your nursery design. Need some inspo? We have over 100 nursery prints and wall decals you can browse here if you'd like some ideas. 
4. Add storage. You can NEVER have enough! Babies come with a lot of stuff- and that stuff only continues to grow as they get older!
Make sure you have plenty of places within the room to help keep everything organised. Consider bookshelves, baskets, shelves and toy boxes.
5.Consider Lighting. Lighting is an important element for creating a calming and relaxing atmosphere for your baby. Consider using soft, warm lighting and don't forget a nightlight for those middle-of-the-night feedings.
6.Consider Safety. last but certainly not least, make sure that your design choices are all safe for your baby. Avoid using loose bedding, cords, and heavy decorations that could pose a hazard.
Ensure any furniture is placed and secured safely. Install smoke detectors, and invest in a baby monitor for added peace of mind.
Decorating a nursery- especially your first! Is one of the most exciting and loving things you will do in your lifetime. Take your time and enjoy the process as it is something you will remember always even if they don't!