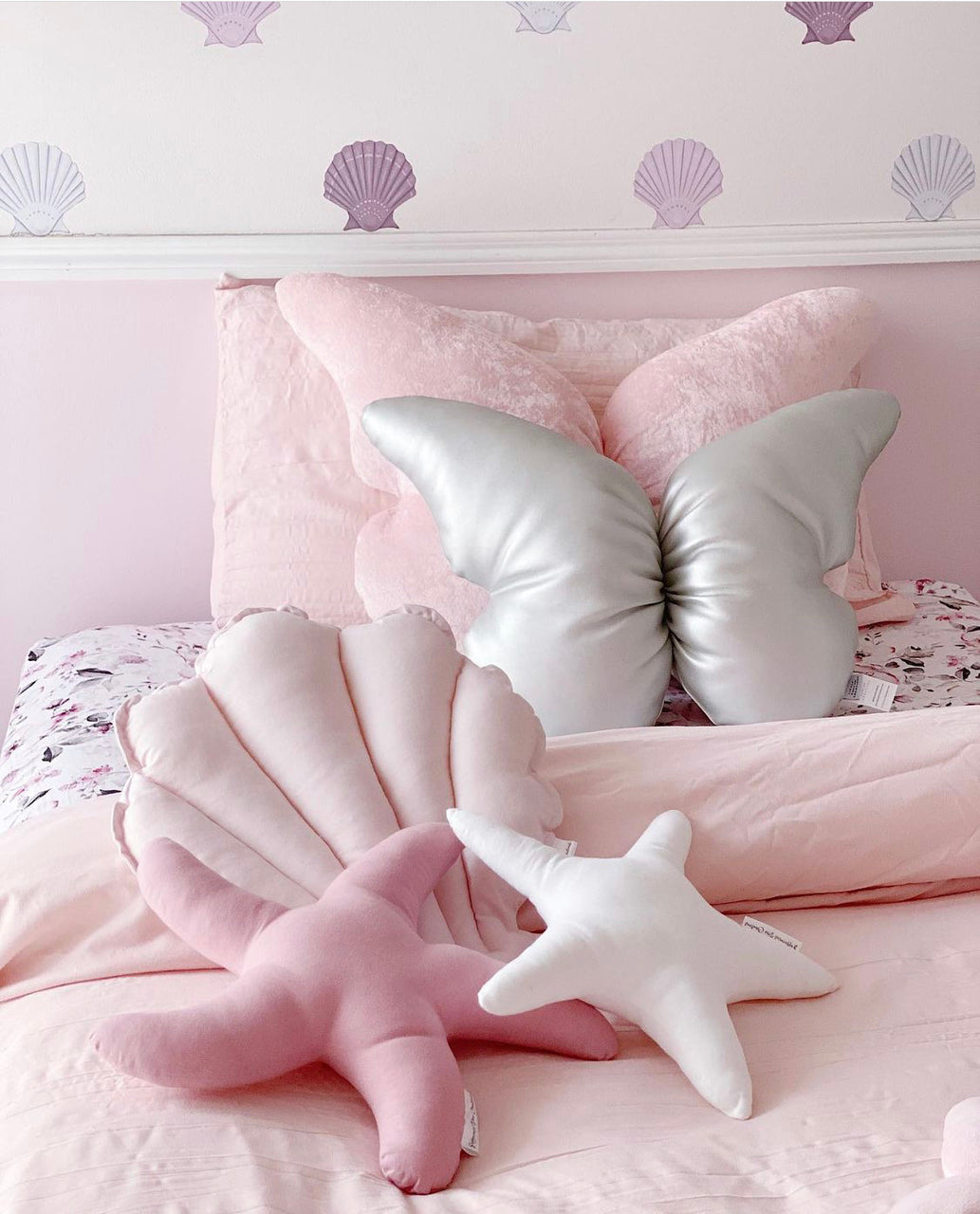 A gorgeous selection of shell shape cushions for the little ocean lovers in your life!
Handmade in Australia.
Available in multiple colours to suit your style!
Size:
*All Measurements are approximate only as each cushion is individually hand cut, made and measured so there may be slight variations on size.
Made from 100% cotton with polyester fill. 
Care Instructions:
Use Damp Cloth to Remove Dirt/Stains
Cold Hand Wash if Necessary
Squeeze Gently
Drip Dry
Do NOT Soak/Bleach
Do NOT Spin/Tumble Dry
Do NOT Iron or dry clean
TURN AROUND: Please allow up to 5 business days for dispatch.